Do you build websites?  Yes.  I am a website & seo developer.
I am a ColdFusion and WordPress developer.  I can build Squarespace or anything else you like, but I like to stay in the WP world for simplicity and seo sake.

How much do you charge?  I can range from $500.00 to $10,000.  It really depends on the sites depth and functionality.  If your site is 5-8 pages in WP, it can be pretty cheap, $500.00-$750.00.
I also do the SEO.  Yes there are widgets like ALL IN ONE SEO, but you have to know what you are doing when creating valuable content.  I can also host  your site on my server and you can still have all the control and admin features.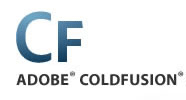 Literally, I can do it all.  I DON'T OUTSOURCE and I don't mind if you change your mind 35 times before the site goes live.  You can reach me at all hours (except happy hour) and I speak clear, fluent English.
I'm located in Solana Beach and have been doing this since 1998.  Alohhhhaaaaaaaaa