How much do you charge?  I can range from $500.00 to $10,000.  It really depends on the sites depth and functionality.  If your site is 5-8 pages in WP, it can be pretty cheap, $500.00-$750.00.  If you need a more extensive site, it can run up to $3,500+.
I also do the SEO.  Yes there are widgets like ALL IN ONE SEO, but you have to know what you are doing when creating valuable content.  I can also host  your site on my server and you can still have all the control and admin features.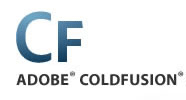 Literally, I can do it all.  I DON'T OUTSOURCE and I don't mind if you change your mind 35 times before the site goes live.  You can reach me at all hours (except happy hour).
I'm located in Solana Beach and have been doing this since 1998.  Alohhhhaaaaaaaaa